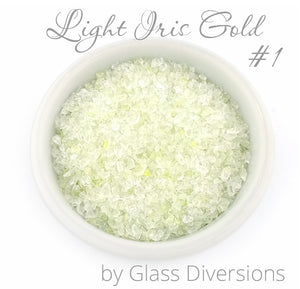 A beautiful transparent, reactive gold color!  Available in size #1.
To make faux-boro beads, use effetre light brown dipped in light iris gold or our Sunglow blend.  Pull into a stringer and let cool.  Then apply to a dark transparent based bead (red, cobalt, green, etc).  
Try light iris gold on ivory to get a raku effect.
Not available for sampler discount